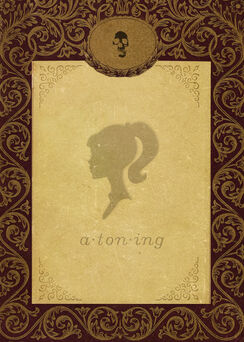 Atoning is a Darkest Powers/Darkness Rising novella narrated by Chloe and set after The Rising. Work in progress. Chapters added on the 1st and 15th of the month.
A word from Kelley Armstrong:
"A quick word of warning before you begin. I suspect I'll have some readers who skipped the Darkness Rising trilogy. If that's you, keep in mind that you've missed a major shift in Chloe's story (from The Rising.) Her situation has changed, and Chloe herself has changed. This novella takes place a year post-Rising and eighteen months post-Reckoning, so she's not the same girl you remember :) The next chapter will be added July 1."
To this date there is a prologue and 4 chapters.
Community content is available under
CC-BY-SA
unless otherwise noted.